Easter egg or golden egg?
Norwegians love eggs for Easter. In Norilia, we love eggs all year long.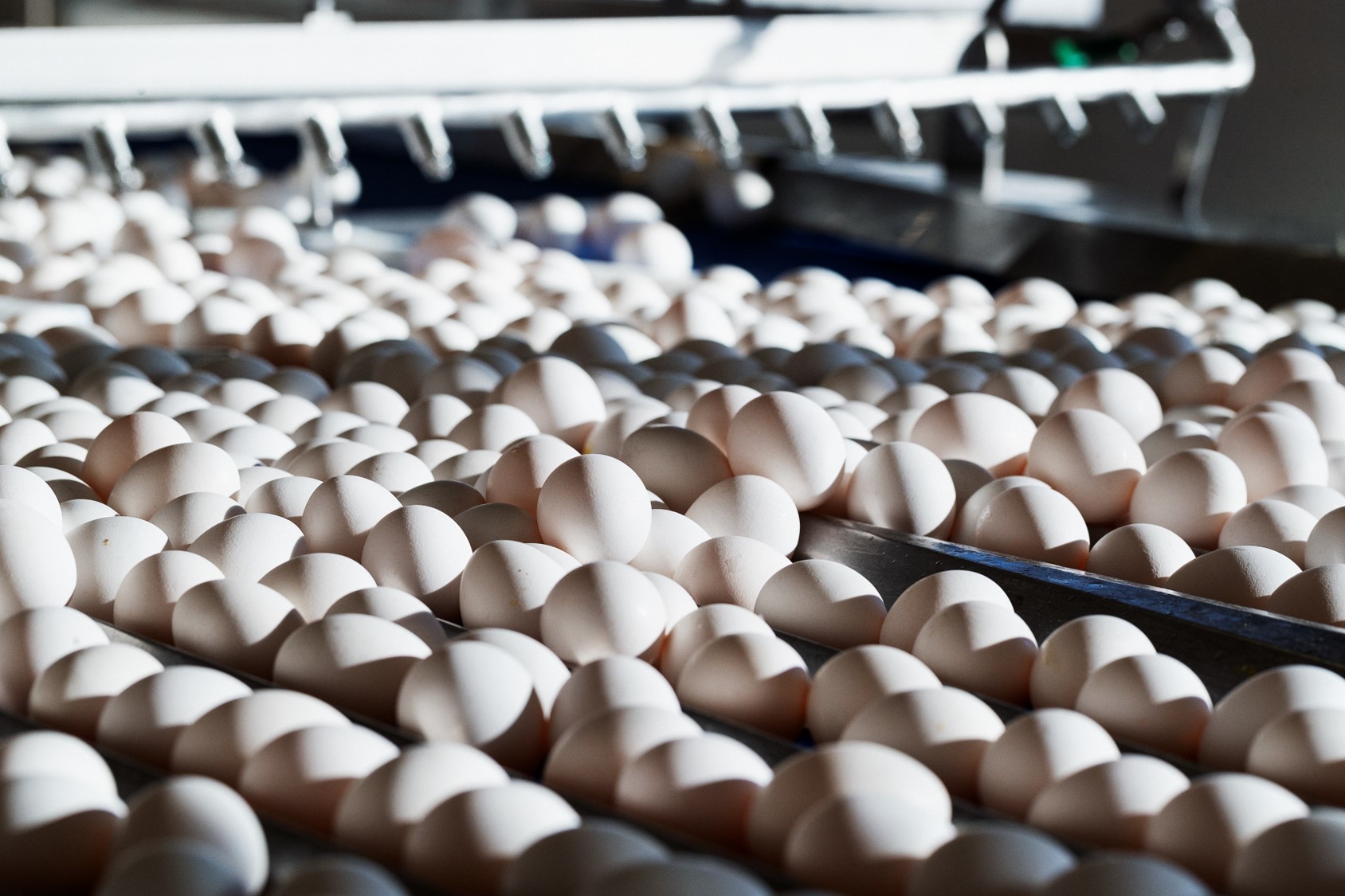 Photo: Sune Eriksen
After all, eggs processed by the Nortura egg plant in Revetal give us two valuable ingredients: eggshell calcium, and eggshell membrane. Two versatile ingredients from eggs that are salmonella-free, from animals raised on small farms, without GMO feed, without hormones and without antibiotics.
Eggshell calcium has several advantages over inorganic calcium when added to food, supplements, and other applications. Eggshell calcium powder contains matrix proteins (up to 4%) that may give a higher bioavailability than inorganic calcium, and may contain trace elements that are positive for bone and joint health. Studies show that calcium carbonate from eggshells is more effective for increasing bone mineral density in some parts of the body than inorganic calcium.
Eggshell membrane is high in proteins including collagen, in glucosamine and glucosaminoglycans, including chondroitin sulfate and hyaluronic acid. Eggshell membrane is being developed into wound healing products by our partner Biovotec, but applications of this versatile ingredient stretch across food and supplements, specialty pet foods, and all the way to beauty products.
The chickens that lay the eggs that ultimately become Norilia's egg ingredients have so far not laid a golden egg. However, Norilia and Nortura see eggs as very valuable, and are keen to maximize the egg's full potential. The innovation project OPTIEgg is led by Nortura, with research partners Nofima, Norwegian University of Life Sciences, and the University of Oslo, and industry partners Norilia, Danæg, and Orkla. This project aims to increase the value of eggs for health and society, and find the optimal use of all components of the egg. The OPTIEgg project started in 2018, and will run over a period of three years, with support from the Norwegian Research Council.
Contacts
Øystein Danielsen

Director Ingredients
Marije Oostindjer, PhD

Chief Advisor Bioprocesses and Business Strategy